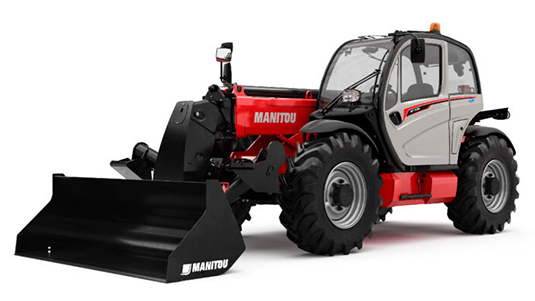 The MT 1335 H telehandler is an excellent choice for placing and removing loads on work sites up to two or three stories tall.
Max. capacity: 3500 kg
Max. lifting height: 12.55 m
Max. outreach: 8.75 m
I.C. Engine power rating: 75 Hp
More Info
Its compact outriggers as well as hydrostatic transmission improve its load chart capability, giving you the flexibility and precision needed for handling pallets at these heights. The driver's cab, which can be easily accessed thanks to its larger door, is equipped with the JSM (Joystick, Switch & Move) control system as well as an ergonomic and intuitive instrument panel. A sharp turning radius, 4-wheel drive and 3 steering modes mean manoeuvrability, regardless of ground conditions. Simplified maintenance, comfort, robustness, performance – what more could you want for medium-height work site operations?