We are the only recognised main dealer in the North East of Scotland
In the age of non-genuine market/suppliers, our Part's Team here at Groundwater Lift Trucks take pride in the fact that as we are the only recognised main dealer in the Northeast of Scotland, we can offer genuine spares and forklift truck parts for all of our manufacturers.
As the official dealership Toyota Material Handling, Manitou, Kalmar and Comblift, of we hold a huge range of stock parts that can be equipped to all of the substantial models we can offer within the market.
If we cannot supply forklift truck parts off the shelf, we can, depending on stock availability, supply the required parts by noon the next working day.
Our bustling Parts Department, located at our Stonehaven depot and connected to our Head Office contains over 5000 product lines which can be located quickly using the new, state of the art Kardex REMstar carousel.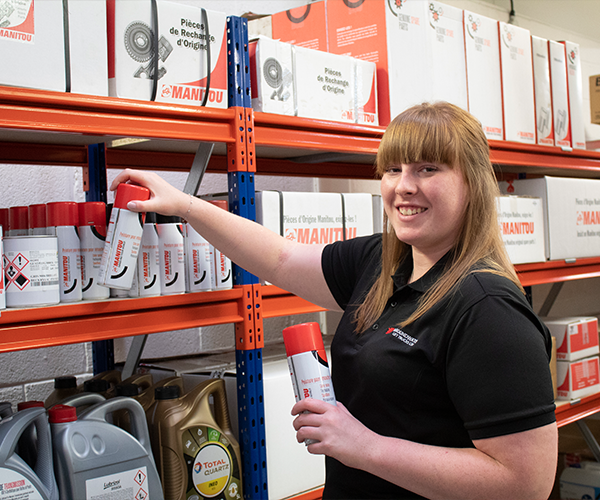 Why Buy Genuine Parts?
Quality and Performance
The main difference between genuine and non-genuine parts is the build process. Genuine parts are designed and built in the same factories as the machines they are intended to be fitted to. Aftermarket parts are designed as multi-purpose parts that can be used on a variety of machines and therefore are not optimised for your equipment.
Safety
Safety is another key issue faced by those who do not replace worn or broken parts with genuine replacements. As non-genuine parts are not specifically built for your particular model, they do not always operate in harmony with the rest of the vehicle, this can lead to more consequential damage in the event of an accident.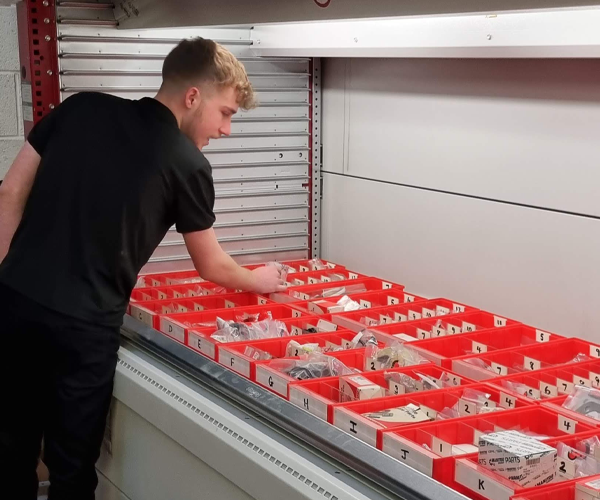 Warranty
When buying your machinery from an official dealership, a warranty is often included with your purchase. Warranties can be incredibly beneficial as it means that if your machinery suffers any issues within a set period of time, it will be remedied through the manufacturer themselves.
The addition of non-genuine parts to your vehicle will likely invalidate your warranty and could lead to costly repairs if issues are found.
If you require a forklift truck part or any further information or advice, contact us today using the form provided above, call us on 01569 768011 or email us at parts@groundwater.uk.com
Alternatively, our Parts Department is open 6 days a week, why not pop in?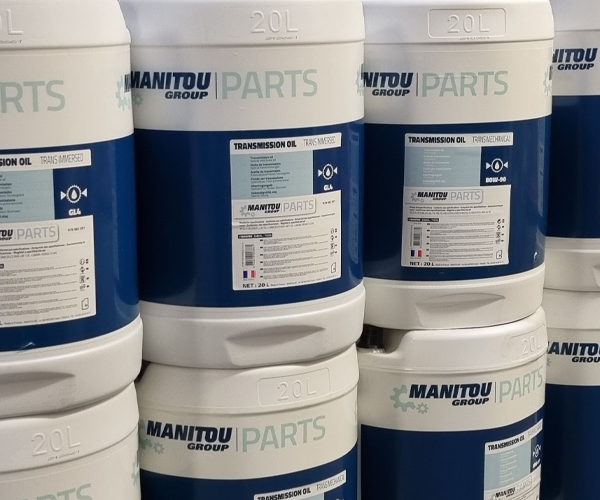 Hose Repairs
WE HAVE A SELECTION OF HYDRAULIC HOSE / COUPLINGS / ADAPTERS.
Our Stonehaven depot, located next to our Head Office is equipped with a crimping machine which allows us the capability to create hoses to sample
Our Service Engineers have been provided with specialist vans that are fitted with hydraulic hose swaging machines. This allows our Service Team to preform minor hose manufacturing on site
Optimising the way our Service Engineers operate means that we can have your equipment repaired quickly, allowing less down time and saving you money.
For more information please speak to our Parts Department today. You can reach our Parts Team by phone on 01569 768030 or email PARTS@GROUNDWATER.UK.COM