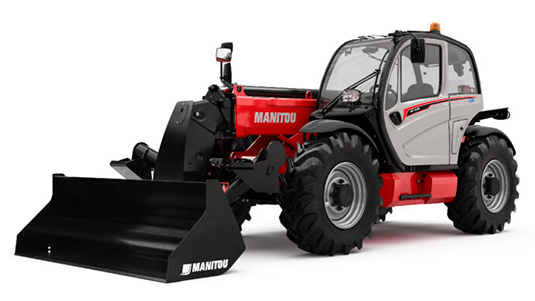 The MT 1335 is designed for work sites that need lifting performance from two to three stories tall.
Max. capacity: 3500 kg
Max. lifting height: 12.55 m
Max. outreach: 8.75 m
I.C. Engine power rating: 100 Hp
More Info
It comes equipped with compact outriggers which improve its offset as well as the general performance allowing the machine to easily navigate in more confined spaces. Its lifting capacity is 3.5 t up to heights of 13 m. And for the comfort of the operator, the spacious driver's cab is equipped with the JSM system and an ergonomic, intuitive instrument panel, and is easily accessed with its wider door. The MT 1335 is powered by a 102 hp motor with 4-wheel drive for efficiency regardless of the type of terrain. Maintenance is made easy thanks to the double opening for the engine compartment and the diagnostics screen located on the instrument panel. All in all this handler marries comfort with performance, a perfect combination for medium-height work site operations!