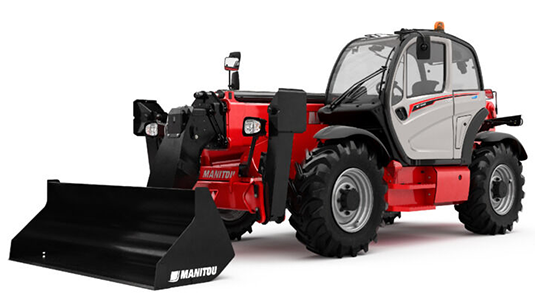 The MT 1440 Easy telehandler is designed for construction sites requiring equipment with increased lift height and lifting capacities up to 4 t.
Max. capacity: 4000 kg
Max. lifting height: 13.53 m
Max. outreach: 9.46 m
I.C. Engine power rating: 75 Hp
More Info
The MT 1440 will place and remove pallets safely at heights of up to 14 m. This robust machine is equipped with a low frame steel door and power windows to reduce the risk of breakage. Cab visibility means you are always in control of what is happening on the site and can visually track loads until they've been placed. Easily transportable from one site to another thanks to a generous number of slinging points, the MT 1440 also has no trouble getting around on its own, regardless of the terrain, due to 42 cm of ground clearance, 3 steering modes and 4-wheel drive.