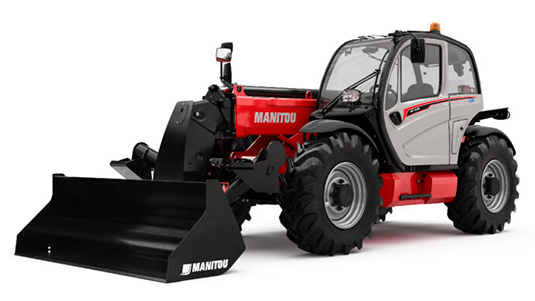 The MT 1135 is designed for users working on construction sites for buildings 2 to 3 stories tall.
Max. capacity: 3500 kg
Max. lifting height: 11.05 m
Max. outreach: 7.75 m
I.C. Engine power rating: 75 Hp
More Info
The JSM (Joystick Switch & Move) control system allows you to perform all telescopic machine functions with just one hand for more comfort. The spacious ergonomic cab offers excellent visibility and it is easily accessible through a large door entrance. For maximum on-site performance, the MT 1135 H comes equipped with a hydrostatic transmission for power and flexibility when placing loads as well as frame leveling and 4-wheel drive to easily adapt to any jobsite ground environments.