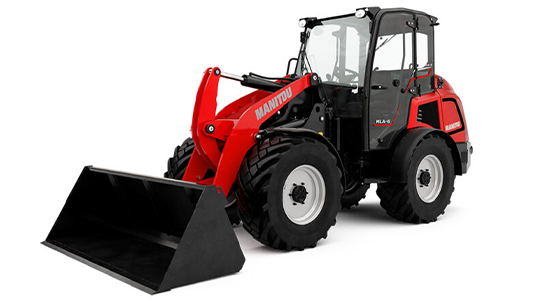 The MLA 6-65 is a wheel loader that combines reduced dimensions with true power.
Static tipping load with forks (straight): 2259 kg
Static tipping load with bucket (straight): 2907 kg
Max. height of bucket pivot point: 3.32 m
I.C. Engine power rating: 65 Hp
More info
The hydrostatic transmission gives you performance on every terrain without compromising the smoothness for working in confined spaces. The lift arm has a Z-kinematic for higher break-out forces and provides additional dump height and reach. The machine is designed with the comfort for the operator in mind. All controls are centralized around the joystick and on the floating armrest. With full 360° visibility, an adjustable workspace and ergonomic controls, the machine will host the operator for many hours per day.