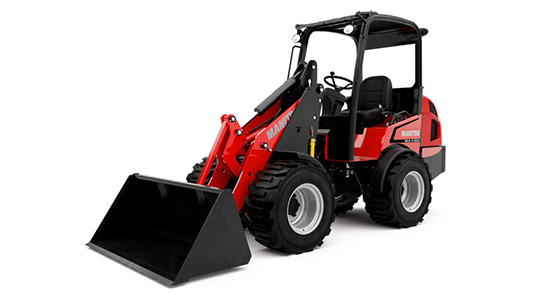 The MLA 4-50 H is equipped with a hydrostatic transmission that gives you performance on every terrain without compromising the smoothness for working in confined spaces.
Static tipping load with forks (straight): 1480 kg
Static tipping load with bucket (straight): 1839 kg
Max. height of bucket pivot point: 3.01 m
I.C. Engine power rating: 47 Hp
More info
The transmission with 2 gears allows you to find the good compromise between travel speed and pushing power. The open canopy will give you perfect visibility 360° visibility around the jobsite while you are fully protected in your working environment. Ideal for agricultural applications and construction work.