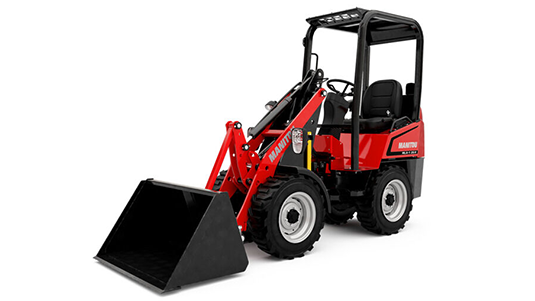 The model MLA 1-25 H is an articulated loader with parallel kinematics.
Static tipping load with forks (straight): 666 kg
Static tipping load with bucket (straight): 875 kg
Max. height of bucket pivot point: 2.71 m
I.C. Engine power rating: 24.33 Hp
More info
Designed to meet the different needs of farmers, this model has all the features to evolve off-road 4-wheel drive, mudguards, differential lock, 3D joint. Enjoy ease of use, its comfort (including 360 degree visibility), versatility and reliability to make your different operations quickly and efficiently in optimal safety conditions. The MLA 1-25 H loader can be customized to your liking with a wide range of accessories and various configuration options.