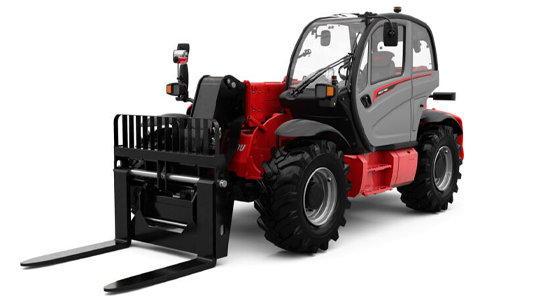 The MHT 12330 high capacity telehandler is capable of flexibly and transporting heavy, larger loads with complete precision.
Max. capacity: 33000 kg
Max. lifting height: 11.92 m
Max. outreach: 6.60 m
I.C. Engine power rating: 245 Hp
More Info
The large number of compatible attachments available truly transform the MHT 12330 into a versatile multi-tool carrier. The ergonomic driver's cab features intuitive controls which can be grasped immediately by the operator. The comfort and the panoramic view provide optimum working conditions and help contribute to safety during delicate handling operations. You could, for example, transport large pieces of rock or marble at a quarry or handle long components such as steel bars, rails or metallic structures. It's also useful when maintaining mining equipment, changing wheels, replacing cylinders or shifting conveyors.