Major benefits of Electric Forklift Trucks

Due to many businesses switching from internal combustion
forklifts to electric ones, many people looking to purchase a new or used
forklift wonder what the advantages of electric forklifts are. Below are the
key benefits of electric forklifts.
Environmental awareness
Affordable operating costs
Expertly designed
Made for safe performance
They can easily handle heavy loads, are adaptable, and allow your operation to organise your material handling in an environmentally conscious way seeing as they produce zero emissions, electric forklifts have developed into highly efficient, powerful, and provide a high level of performance.
Choosing an electric forklift encourages a sustainable work environment as you can significantly reduce your carbon footprint by choosing green electricity. Employing electric forklifts results in the absence of exhaust emissions and other harmful gases, the need for ventilation, and consequently decreased heating expenses.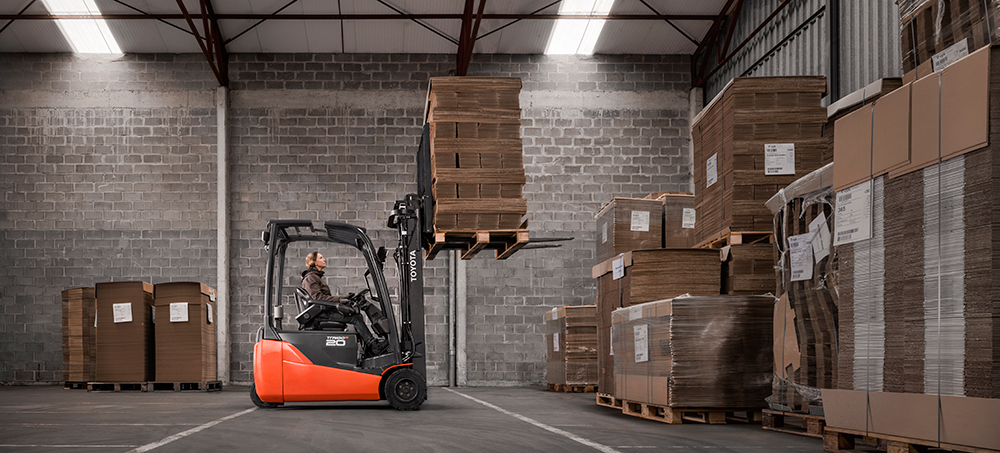 Due to these energy-efficient trucks only using the energy they actually need; electric forklifts are more cost-effective due to lower energy expenses. Because they have fewer parts and require less overall upkeep, such as having no coolants or engine oil, they have cheaper operating, maintenance, and servicing expenses. As there are fewer moving parts, they are also less likely to break down which, from a time and expense standpoint, is a tremendous benefit.
Particularly when compared to internal combustion trucks, electric forklifts are rather quiet. The tyres rotating on the floor and the alert when you reverse the truck are the two forms of noise you can hear when operating an electric forklift. Electric forklifts are tough and suited both for in and outdoor applications, unlike engine-powered machinery they are also lightweight which makes them easier to drive and when you are hauling heavy equipment, they are designed to guarantee that there is a counterweight on the back to ensure that there is no chance of the forklift tipping or creating an unwanted accident.
Having learned the numerous advantages of electric forklifts why don't you have a look at our electric forklift truck hire range or contact our expert team at 01569 768014 or email sales@groundwater.uk.com.