An era ends as Arthur Ellice closed a sale for the last time this afternoon, Friday 30th of July, after being an integral part of the Groundwater Lift Trucks team for 38 years. Although a self proclaimed novice when he started out, Arthur quickly learned the art of the sale and is now considered an expert in all things material handling. Over the past 38 years Arthur has made a name for himself in the industry and is highly regarded by both industry giants such as Toyota Material Handling, Manitou, Combilift & Kalmar, and his many loyal customers.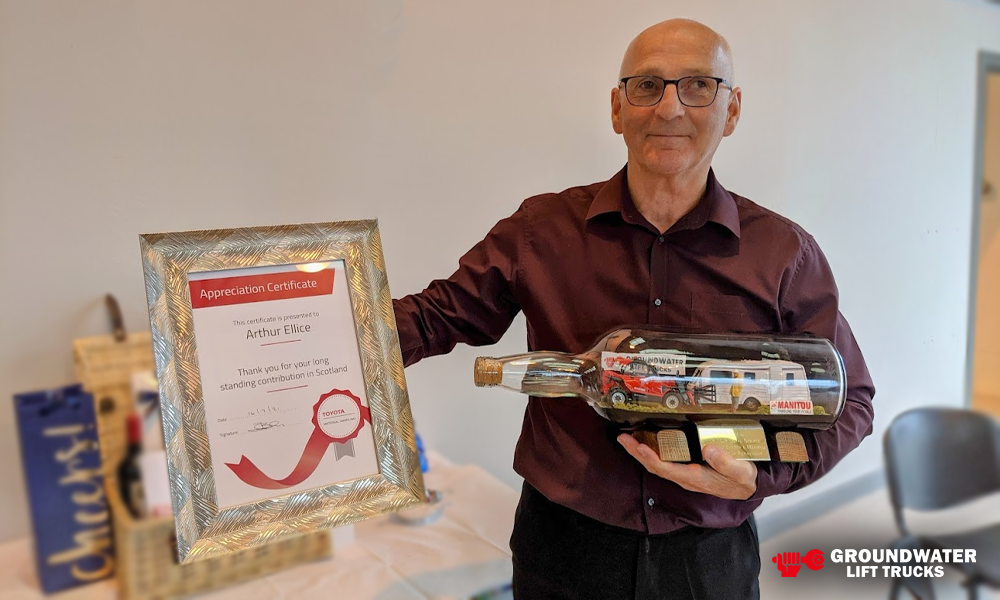 Operating as Sales Manager for over a decade, Arthur was the cornerstone of our sales office, leading our sales team from the front and consistently breaking records with his personal sales performance. Although sales-based Arthur was not known to shy away from a colleague in need, so could often be found lending his expert knowledge throughout our Parts and Service Departments too.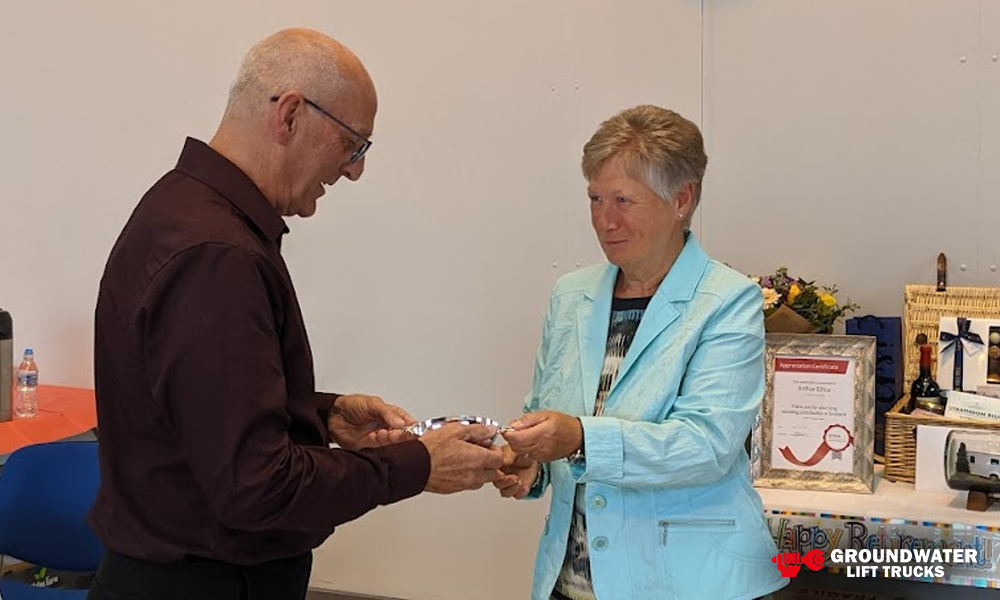 Arthur will be dearly missed by his colleagues and his long-standing customer base (many who have been with him from the start!). We wish him the best as he enjoys his retirement hill walking and spending sunny weekends at his holiday home in Perthshire.