PREPARING YOUR FORKLIFT FOR WINTER MONTHS
It's almost winter, the nights are getting darker and visibility is getting poorer every day. It may be time to start preparing your forklift truck for winter operation. There are several ways you can improve the wellbeing and safety of your operators over the harsher months. Have you considered lighting? Lighting should be considered when you purchase your forklift truck, however can easily be fitted to your current machine.
LED LIGHTS
Robust and sporting a long-life span, LED light units LED are a low-cost and easily fitted upgrade to your forklift truck. Replacing halogen lighting with LED lighting minimises the likelihood of light bulb damage whilst the truck is in operation.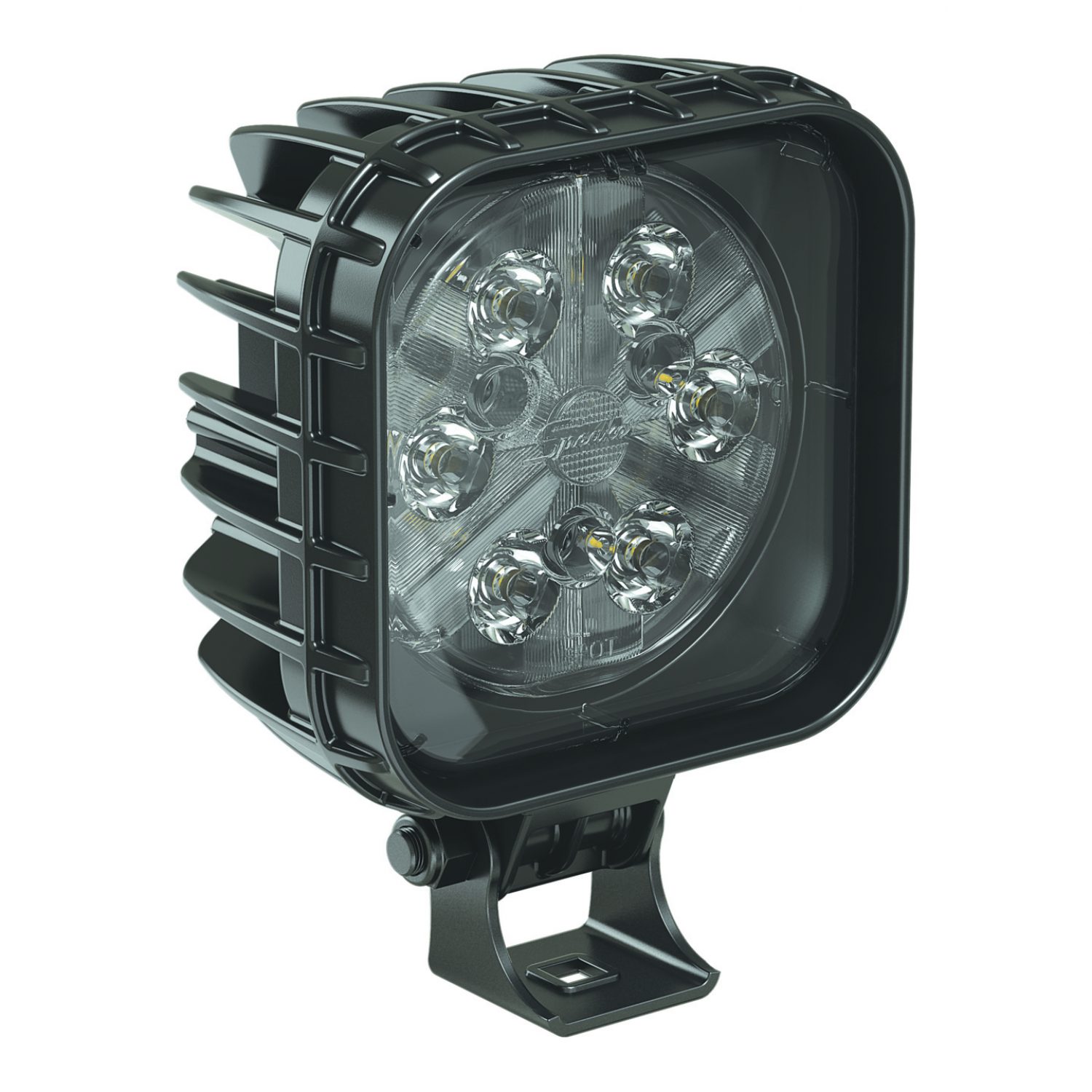 MAST LIGHTS
Providing ultimate visibility in the dimmest conditions, fitting LED lights to the mast of your forklift truck can be invaluable when loading and unloading. Mast lights provide operators with substantial lighting and can help increase the safety of the operator and surrounding pedestrians.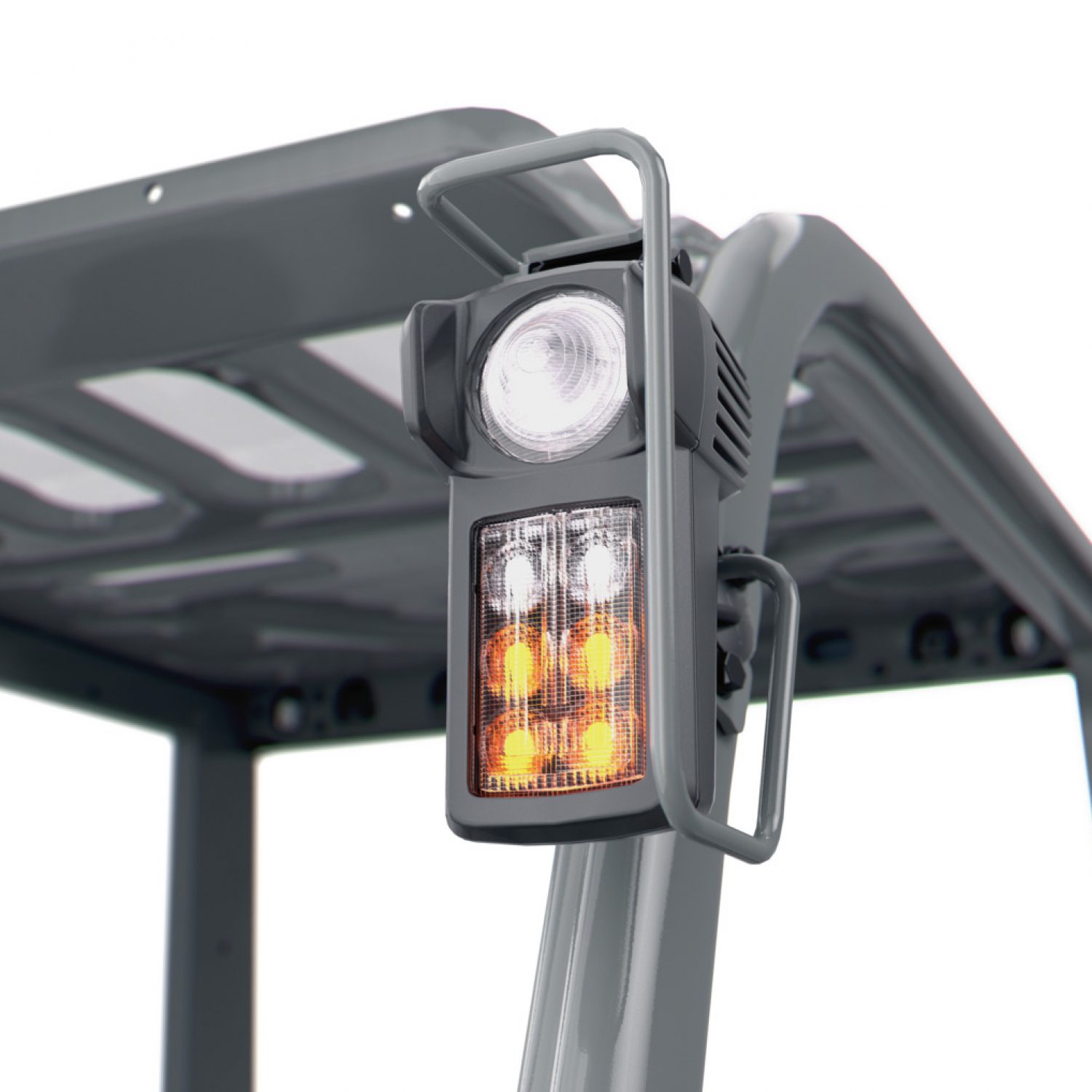 SAFETY LIGHTS
There are a number of safety lights that can be fitted to your forklift truck to optimise the safety of your workforce. For more information on these lights take a look at our other blog post:
FORKLIFT LIGHTING – WHAT DO YOU NEED?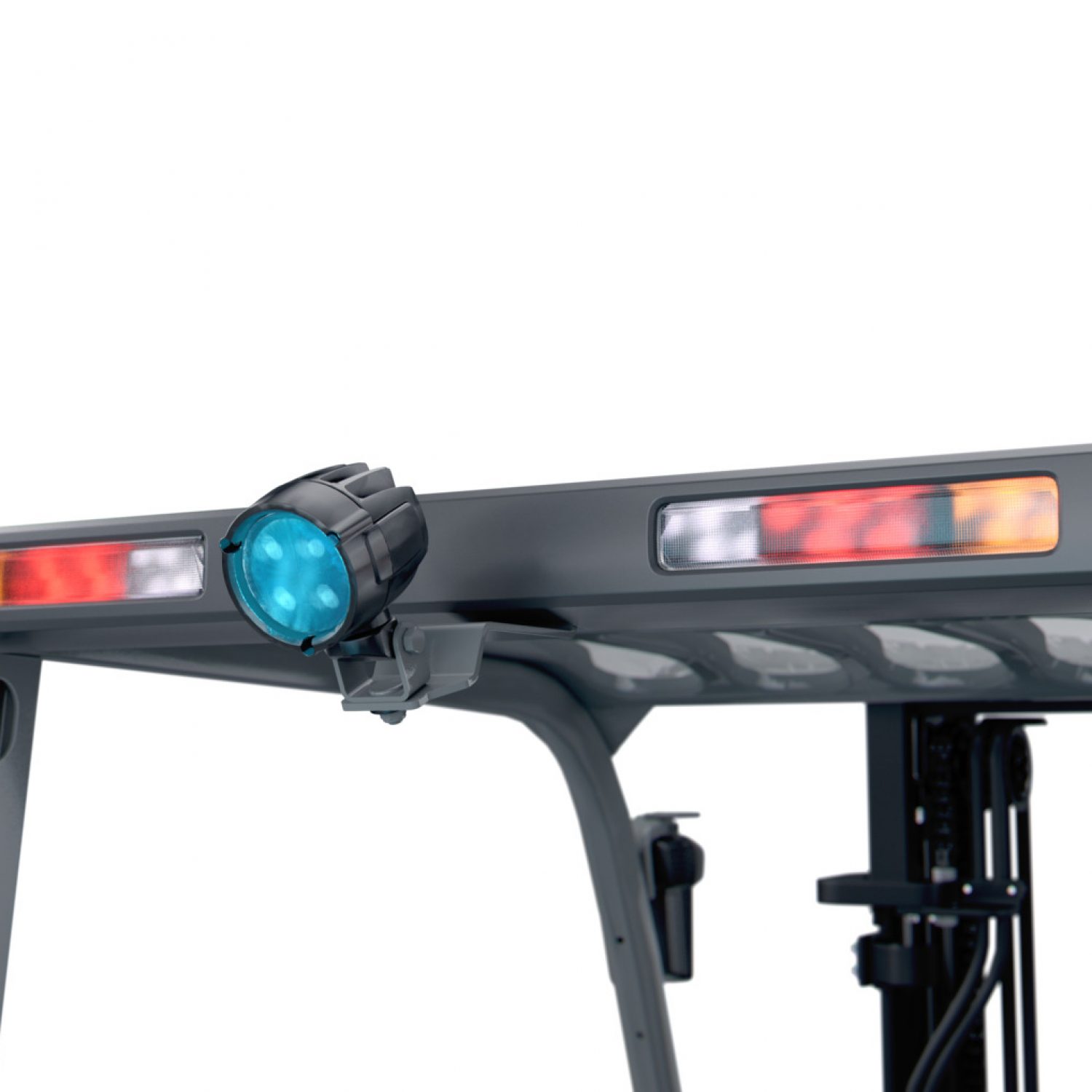 For the best protection from the harsh conditions over the winter months, you should consider fitting a cab to your forklift truck. Operating your machine outdoors with a forklift cabin can protect your operator from the cold and wet whilst maintaining their work ethic and efficiency, whilst also ensuring the best conditions for your operators health. There are a number of cabs that can be fitted to your forklift truck both before purchase and retrofitted.
CAB WITH CANVAS DOORS
Low cost, and easy to install, a cab with canvas doors is suitable for an operator who has limited outdoor exposure but require protection from the elements on occasion.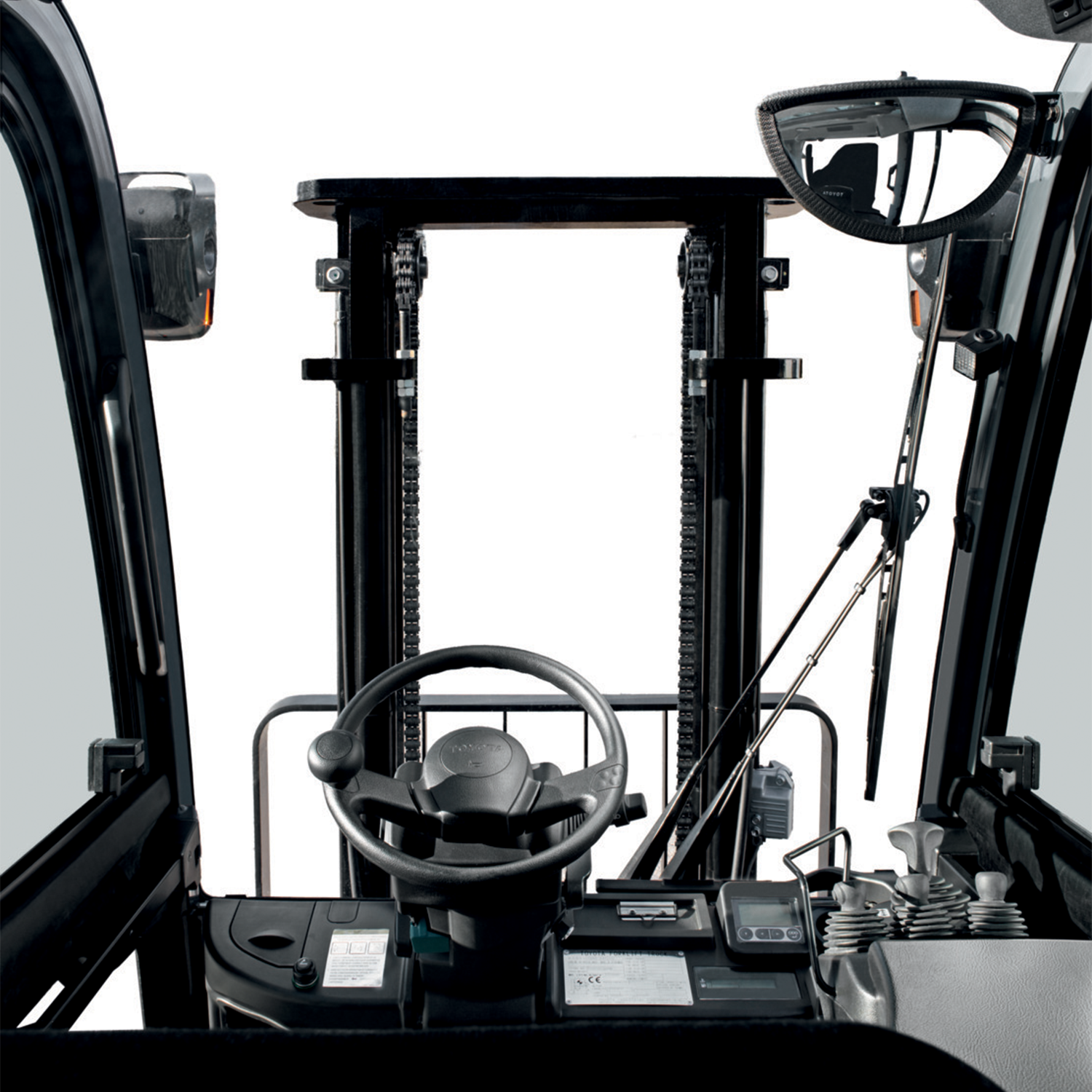 STEEL CAB
Steel cabs are designed for forklift trucks that will be predominantly working outdoors. As the name suggests, the steel cab consists of a full cab and doors that guarantee you are kept fully dry and warm. Steel cabs can be fitted with a heater.